We offer a wide variety of bag salt solution depending on your specific needs. Differences include melting point, melting speed, price, and environmental friendliness. Remember the most important variable of a deicer's effectiveness is not air temperature but pavement temperature.
When choosing the right Blended Ice Melt, Calcium Chloride blended products provide the best combination of speed and duration in ice melting, Calcium Chloride reacts exothermically with ice and snow (generates heat as it forms a brine) making Calcium Chloride the most powerful Ice Melt. This creates a synergistic effect with other ingredients (e.g. salt) to make them perform better at colder temperatures. When Calcium Chloride is blended with salt, re-freezing is largely avoided due to the drying effect of the salt.
We house a large inventory in Bloomington, Indiana for immediate shipment or pick-up.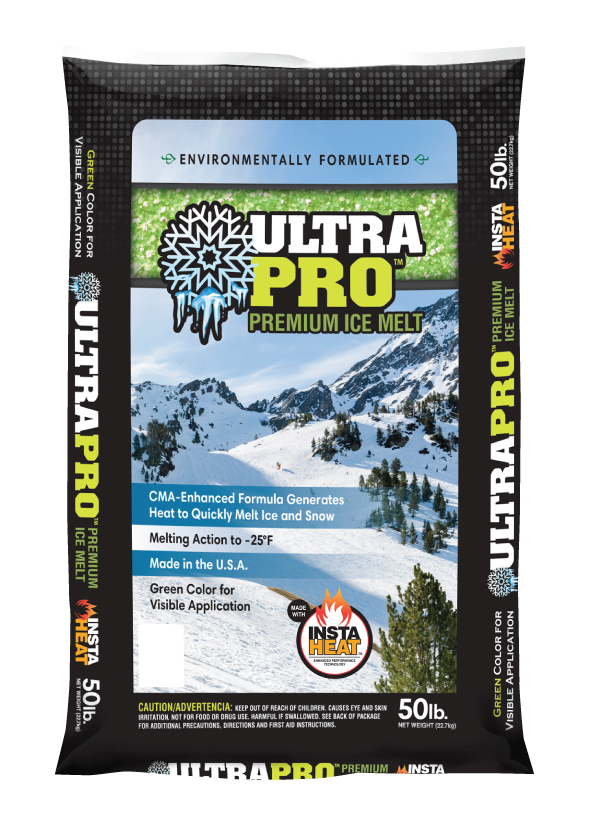 UltraPro:
UltraPro Premium Ice Melt formulated with InstaHEAT technology is one of the most powerful ice melts available. CMA enhanced for ULTRA protection. Environmentally formulated, it is easier on the environment while delivering performance the industry demands.
Working temperature to -25°F
High Performance Ice Melt
Formulated with InstaHEAT Technology
Immediate and Extended Melting Action
Environmentally Formulated
CMA Enhanced for ULTRA Protection
Corrosive Inhibiting Formaulation
Colored Green for Consistent Application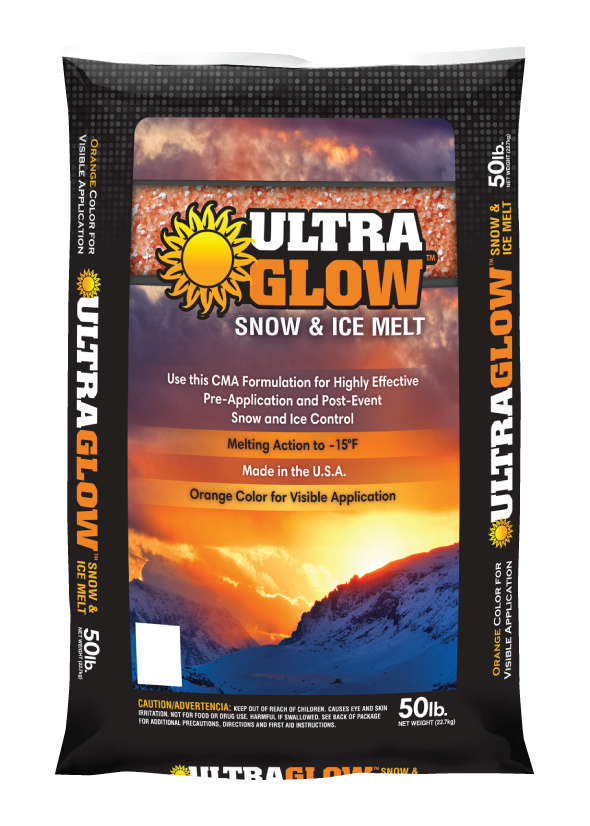 UltraGLOW:
UltraGLOW Snow and Ice Melt is fast acting and long lasting. This CMA enhanced formulation is engineered for ULTRA protection. This less corrosive formulation works to very low temperatures while delivering professional strength performance.
Working temperature to -15°F
Professional Strength Ice Melt
Fast Acting and Long Lasting Formulation
Colored Orange for Consistent Application
CMA Enhanced for ULTRA Protection
Superior Protection and Performance
Corrosive Inhibiting Formulation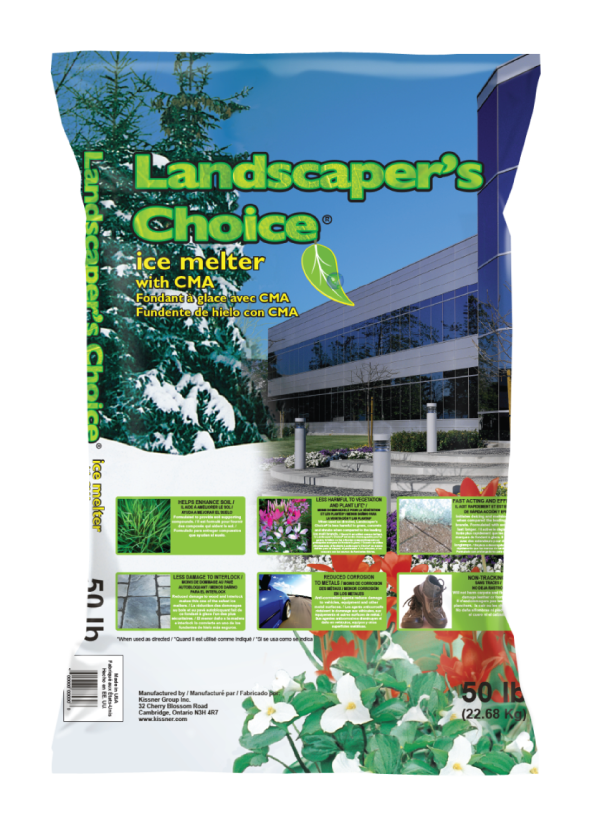 Landscaper's Choice® – with CMA:
Working temperature to -20°F
Contains anti-corrosion formula (CMA)
Anti-corrosion agents reduce damage to vehicles and other metal surfaces
Less harmful to grass, trees, or other vegetation
Reduced damage to wood and concrete
Less damage to leather or footwear
Less harmful to carpets and floors
Ice Melt designed to reduce tracking and residue problems
Does not irritate skin
Contractor's Melt:
Working temperature to -20°F
Contains corrosion inhibitor
Distinctive orange color
Ice melt designed to reduce tracking and residue problems
Halite Blue
Economically and effective ice melt to 5 degrees
Optimally sized granules for maximum performance
Ice melt lows freely through commercial spreaders
Blue tracer for consistent application